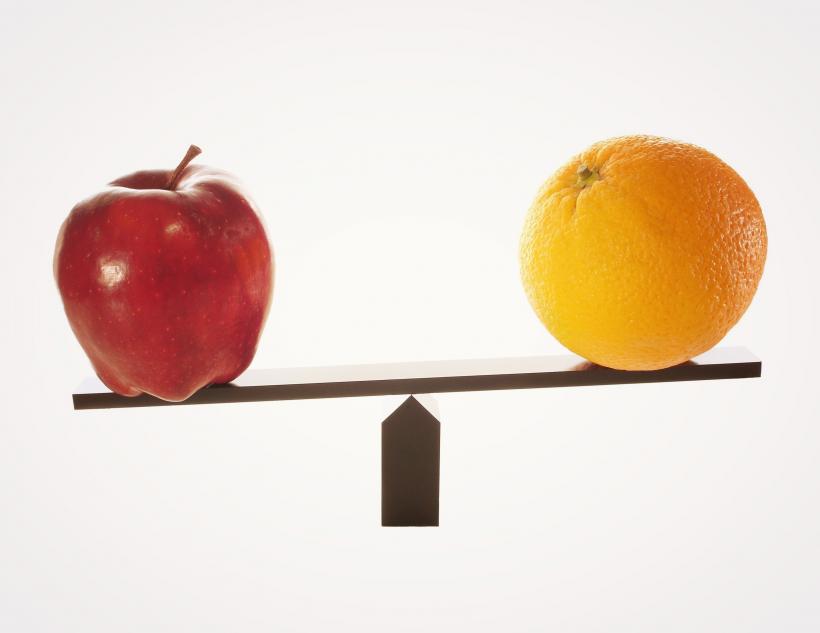 Most travel insurance providers would never encourage you to compare coverage options from their competitors – but we aren't like most travel insurance providers.
That's because at Snowbird Advisor Insurance, our goal is to provide you with transparent tips and information that help you make smart travel insurance choices and avoid pitfalls – regardless of whether or not you choose us as your travel insurance provider.
And while we take great pride in the coverage options and service we provide to our clients, the truth is that no single insurance provider offers the best coverage at the lowest price for every traveller in every situation, and any provider claiming they do simply isn't being honest with you.
That's why we've created the following guide to help you compare travel insurance providers and choose an option that's right for you.
Why Isn't There One Travel Insurance Solution That's Best for Every Traveller?
There are two main reasons why no travel insurance provider can offer the best price and coverage for every traveller in every situation:
1. Risk Assessment
Travel insurance companies evaluate risk factors like age, medical conditions, trip duration and sometimes trip destination to help determine how much they charge.
However, every insurance company evaluates each type of risk differently, which can result in different pricing.
For Example:
Two travellers are both 65 years old and travelling for 90 days, but they each have a different medical condition.
Both travellers compare travel insurance quotes from Company A and Company B.
Based on their different medical conditions, one traveller gets a lower premium from Company A and the other traveller gets a lower premium from Company B. In this case, the insurance companies have assessed the risk of each traveller's respective medical condition differently and priced their premiums accordingly.
The same principle applies to other risk factors like age and trip duration, so it's not hard to see why one insurance provider might offer a lower premium to a traveller with a certain profile, while another provider would offer a lower premium a traveller with a different profile.
2. Coverage Features
Different insurance companies offer different coverage features, benefits and limits, which can result in different pricing, as some features and benefits can be more costly than others.
This allows travellers with varying needs to choose policies that have features and benefits which are best suited to their unique requirements.
What Should You Consider When Choosing Travel Insurance Coverage?
When seeking out travel insurance, you'll want to consider the following 5 factors to help you choose the right option for your situation:
Price
Coverage Features & Benefits
Specialization
Customer Service
Track Record
Price
We've all heard someone make the blanket claim "Insurance Company X has the best prices"
However, in most cases, this simply isn't true. A more accurate statement would be:
"Insurance Company X had the best price for my unique set of circumstances"
If you do find a travel insurance provider that has lower pricing across the board, it's likely because their coverage features and benefits aren't as comprehensive as other providers.
Buying a travel insurance policy based on price alone can be dangerous, as any money you save up-front could end up costing you much more down the road if it doesn't cover you when you actually need it.
Having said that, nobody wants to pay more than they have to for the right travel insurance coverage, so comparing premiums is a logical place to start your search - just make sure you're comparing apples to apples.
And while pricing can vary among insurance providers, generally speaking these price differences will be quite small if you're comparing apples to apples. If you do find a big price discrepancy between two policies that appear to offer similar coverage, dig a little deeper to make sure there isn't some other reason for the big gap in price.
A Word About Travel Insurance Discounts
Many travel insurance providers offer pricing discounts, with some of the more common ones being:
Membership Discounts - for individuals who are members of a certain group or association
Loyalty Discounts - for repeat clients
Claim Free Discounts - for not making a claim over a certain period
Early Bird Discounts - for purchasing your policy before a certain date
And while discounts can sometimes result in better pricing, don't assume that just because someone is offering a discount that their pricing will be better.
In many cases what appears to be an attractive discount may not result in the best pricing because that provider's regular pricing is higher than their competitors.
That's not to say you shouldn't look for discounts, but the only way you'll know for sure if you're getting a good price is to shop around and compare premiums.
Coverage Features & Benefits
Although price is a good place to start comparing travel insurance options, it's more important to make sure your policy's coverage features and benefits are appropriate for your needs.
Your goal shouldn't be to find the cheapest travel insurance policy possible – it should be to find the least expensive policy that provides the coverage and assistance you need should you ever require it.
We said it before and we'll say it again, you may feel like you're getting a good deal when you buy the cheapest policy available, but that policy is worthless if it doesn't provide the right coverage.
And when it comes to coverage, different types of travellers value different features and benefits.
For example, we offer a personalized coverage option that includes coverage for pre-existing medical conditions with no stability requirement, an important feature for many snowbirds, mature travellers and other individuals with medical conditions.
Some other coverage features and options you'll want to review and compare include:
Coverage Limits & Restrictions – Review these closely to see what your policy's overall coverage limit is, coverage limits for specific types of expenses and what may be excluded from coverage.
Stability Clause Requirements – If your policy has a stability clause, you'll want to know how long your pre-existing medical conditions need to be stable, what the definition of stable is and any other requirements.
Multi-Trip Annual Plan & Top-Up Options – What's the maximum number of days you can be away for each trip? How flexible are the top-up options if you want to stay longer?
Deductibles – Does your policy have a deductible? If so, how much is it and are you able to change your deductible amount? What currency is the deductible in, Canadian or U.S. Dollars?
Medical Assistance Services – Does your policy include helpful medical concierge services such as physician house calls, physician assessments by phone or video, prescription medication delivery and treatment fast-tracking?
Age Limits – Some policies only cover you up to a certain age.
Specialization
It's always a good idea to look for a travel insurance provider that specializes in your demographic group or travel niche, as they will usually offer policies with features that cater to your needs and their agents and brokers will have in-depth knowledge of the type of coverage you require.
Take Snowbird Advisor Insurance as an example. While we support all types of travellers, we specialize in travel insurance for snowbirds, boomers and seniors by offering coverage options that are well suited to their needs and ensuring our brokers are well versed in their unique coverage requirements.
On the other hand, you'll also find providers that specialize in servicing different demographic groups and travel niches, such as students and visitors to Canada.
Customer Service
An often overlooked but important consideration when choosing a travel insurance provider is customer service, because when you really boil it down, the two things that matter most when buying travel insurance are:
What kind of support and assistance will you get when you really need it?

Will you be covered if you even need to make a claim and will the claim process be fast and fair?
The problem is, it's difficult to know what your experience will be like until you actually require assistance or need to make a claim.
However, your experience when getting a quote can provide some insight into the overall culture of the provider, which could be an indicator of what your claim and assistance experience might be like down the road. Think about the following when you're getting a quote:
Are the agents/brokers polite, courteous and professional?

Do they seem knowledgeable?

Are they upfront and honest about limits, exclusions, ongoing disclosure obligations, etc…?

Do they take the time to explain your coverage options and policy details?

Are they able to answer all of your questions?
In the end, while it's not a perfect indicator, ask yourself the following question based on your quoting experience:
Do you feel comfortable and confident that this provider will be there for you when you need assistance or have to make a claim?
Track Record
An insurance provider's track record can be a good indicator of how they will perform in the future. This information can be hard to find if you've never personally dealt with them in the past, but there are a few things you can do to look into a company's track record:
Online Reviews
Reading online reviews from other clients who have had a claim experience with the provider can be helpful. But a word of caution on this front – the source and quality of online reviews can be suspect, so you'll want to look for verified reviews whenever possible. If a review is unverified, approach it with a degree of skepticism, i.e. Is the reviewer credible? Does the review appear to be authentic? etc...
Friends
Find out if any of your friends have used the provider in the past and had to make a claim. While your friend's input on pricing may not be very relevant because their unique circumstances differ from yours, their feedback about any claim experience could be very valuable.
Disclaimer: The material provided in the Snowbird Advisor Insurance Learning Centre is for informational purposes only and does NOT constitute insurance, legal, financial or other advice, and should not be relied on as such. If you require such advice, you should speak with a qualified professional to assist you.