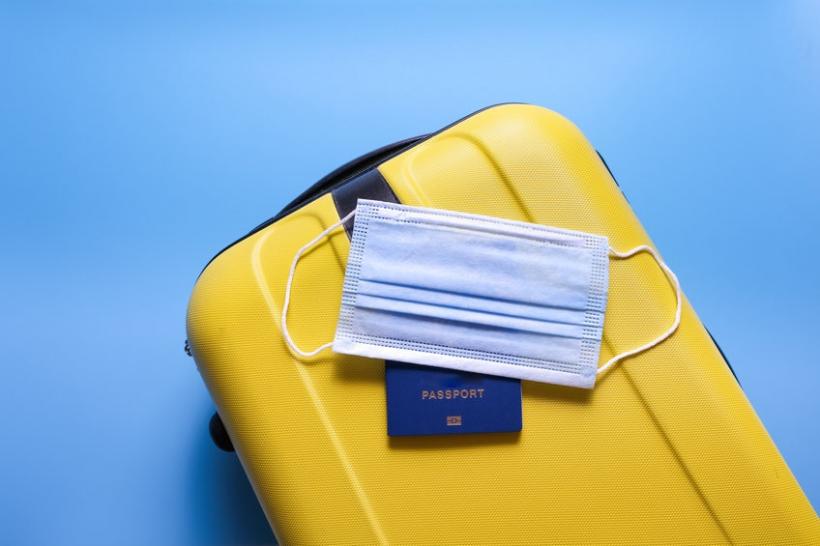 Last Updated: August 17, 2021
As Canada begins to emerge from the COVID-19 global pandemic and travel slowly starts to open up again, snowbirds and other travellers need to be aware that travel insurance is very different today than it was pre-COVID and during the early days of the pandemic, and will likely continue to evolve in the coming weeks, months and years.
With different travel insurance providers taking different approaches to COVID coverage, the lack of uniformity has created a great deal of confusion, which means all travellers need to do their homework before settling on a preferred travel medical insurance policy.
Just because you may have used the same travel insurance company for many years in the past, does not mean that it's still the best fit now.
If you or your loved ones plan to travel any time soon or down the road, understanding how travel insurance has changed due to COVID and what to look out for both now and in the future is essential to help avoid a potential COVID related travel insurance nightmare.
Here's what you need to know and think about to ensure you're getting the right travel insurance coverage at the right price now that COVID is a new reality we will be dealing with for the foreseeable future.
Policy Structure and Language
A lot can change in one year
One year ago, many travel insurance companies were excluding COVID medical coverage altogether – although they would cover non-COVID related medical issues.
At that time, only a handful of travel insurance providers were offering travel medical insurance coverage for COVID-19, and while a couple of those providers treated COVID as just another medical condition under their existing policies with the same coverage limits, most providers treated COVID as an add-on feature, rider, or separate COVID policy all-together, often with lower coverage limits for COVID, such as $200,000, 500,000 or even $1 million. For most travellers, this was a huge concern, as being hospitalized for COVID related symptoms could very quickly exceed these coverage limits - particularly if you were travelling in the U.S.
As an aside, while policies that cover Trip Cancellation and Trip Interruption are still available, they exclude coverage for cancellations and interruptions due to COVID-19 as long as the Government of Canada Travel Advisory remains at a Level 3 Advisory or Level 4 for cruises. Cancellation and Interruption for other eligible causes are still covered. Check with your travel insurance broker, agent or provider directly to get accurate information about Trip Cancellation and Interruption coverage terms, limits, and restrictions.
What we're seeing today
Fast forward to today, and the travel insurance landscape looks quite a bit different.
Many travel insurance companies will now cover COVID-19 for the 2021-2022 travel season, and coverage limits for COVID have generally increased significantly, with a number of insurance companies now covering up to $2 Million, $5 Million or even $10 Million in COVID related medical expenses.
In addition, depending on the provider, a number of different policy structures have emerged to cover COVID, including the following:
Some companies have created specific policies for COVID coverage and this is called out explicitly in the policy itself;
Some companies have modified the language in their existing policies to cover COVID;
Some companies are providing optional riders that cover COVID to their existing underlying policies for an additional premium;
Some companies offer lower coverage limits for COVID related medical expenses than non-COVID medical expenses.
Some companies are differentiating COVID coverage terms based on your vaccination status.
Most companies are excluding all coverage for cruises, although a few are covering cruise trips.
With so many different options available, you may be asking which policy structure is best for you.
The answer is the structure of the policy doesn't really matter – what really matters is:
The language of the policy with respect to COVID coverage
The coverage limit for COVID related medical expenses
Whether you are you eligible for COVID coverage
How much it costs
Will you get the assistance you need if you have an issue while travelling, and
Will your claims be paid
Price
While price is always an important consideration when choosing a travel medical insurance policy, it shouldn't be the overriding consideration, particularly when COVID is a factor.
The most important considerations should be are you covered for COVID, what are the terms/limits/restrictions for COVID coverage and is your insurance provider a reputable one who will pay for eligible expenses if you need to make a claim.
No single provider has the lowest prices for everyone
It's important to be aware that no single travel insurance company can claim to be the most affordable provider across all ages, all trip durations and all medical conditions. At the end of the day, your premium will depend on your unique characteristics and circumstances such as your age, your medical condition(s) and your trip duration. For example, Insurance Company A may be less expensive than Insurance Company B for one person, but the reverse may be true for a different person with a different set of circumstances.
Also, rates change over time, so just because you were happy with the rate you received from Insurance Company A in 2020, it doesn't necessarily mean that Insurance Company A will be your preferred option in 2021. 
If you ever hear a travel insurance provider or friend make a blanket claim that "Insurance Company A has the lowest prices", take it with a grain of salt, as it really depends on each traveller's individual situation.
A word about discounts
Many insurance providers offer a variety of discounts, and sometimes these discounts really do result in lower premiums than other providers.
However, discounts aren't always all they are cracked up to be and that "discount" may not be much of a discount after all. For example, some policies offering a discount can actually be more expensive than other policies that don't offer a discount.
Shop Around
For all of these reasons, it always makes sense to shop around and obtain more than one quote before purchasing your policy. While cost should be a factor, it should not be the only one you consider.
Ultimately, you should go with a travel insurance provider you trust and whose policy terms, conditions and exclusions you are comfortable with as they relate to both COVID and non-Covid coverage.
Assistance & Claims Handling
In the event that you have a medical issue that is eligible for coverage under your travel insurance policy while you're at your destination, it's important to know what type of assistance you and your family will be provided with and that you feel comfortable with the quality of the assistance you will receive. Assistance centres are open 24 hours a day, 7 days a week and are staffed by both medical and non-medical personnel. They will manage your care while you're in the hospital, communicate with your doctors back home and, if necessary, arrange to bring you back home to Canada via an air ambulance or commercial airline.
If you have friends or family who have had to make a travel insurance claim and used a travel insurance provider you are considering. ask how they were treated during their medical emergency.
Being sick or in hospital while travelling is a very stressful time for you and your family members - both those travelling with you and those who have remained in Canada. Accordingly, you'll want to know that the insurance provider you choose has an assistance centre with a reputation for doing everything they can to lessen the anxiety you may be facing and ensure you get the care you need.
You'll also want to talk to your friends and family who have had a claim in the past and get their feedback on the claims handling process – the actual paying of the medical expenses associated with their claim. In many cases, the travel insurance company will pay the hospital directly for any eligible expenses but will reimburse you for any out-of-pocket expenses you incurred as part of your claim. Be sure to ask your friends the following:  
Did the company approve or deny their claim?

How long did it take to reimburse their expenses?

Did they receive any collection notices for any of the medical providers and if so, what did the travel insurance company do when they were advised of this?
Be cautious with social media
While social media can be a very helpful tool to find preliminary information about travel insurance and we encourage you to do so, it's important to view the information being posted with a healthy dose of skepticism, as it can be misleading or inaccurate, so it's important to do your homework.
Inaccurate information can be positive or negative and is often shared by well-meaning people who just happened to get their facts wrong, although in some cases misinformation can be posted intentionally, and it's hard to tell how trustworthy a stranger you've never met is.
At Snowbird Advisor Insurance, we regularly monitor social media and while much of the information and opinions are accurate and helpful, there is an enormous amount of inaccurate and misleading information about travel insurance in general and COVID-19 coverage in particular. Some examples of the most common misinformation we see on social media include:
Inaccurate information about policy pricing and premiums
Inaccurate information about COVID coverage terms
Ultimately, social media is a good place to start looking for travel insurance, but before making a final decision, your best bet is to contact trusted travel insurance brokers, agents or insurance providers directly to get accurate information about their pricing, coverage terms and limits or restrictions.
Disclaimer: The material provided in the Snowbird Advisor Insurance Learning Centre is for informational purposes only and does NOT constitute insurance, legal, financial or other advice, and should not be relied on as such. If you require such advice, you should speak with a qualified professional to assist you.