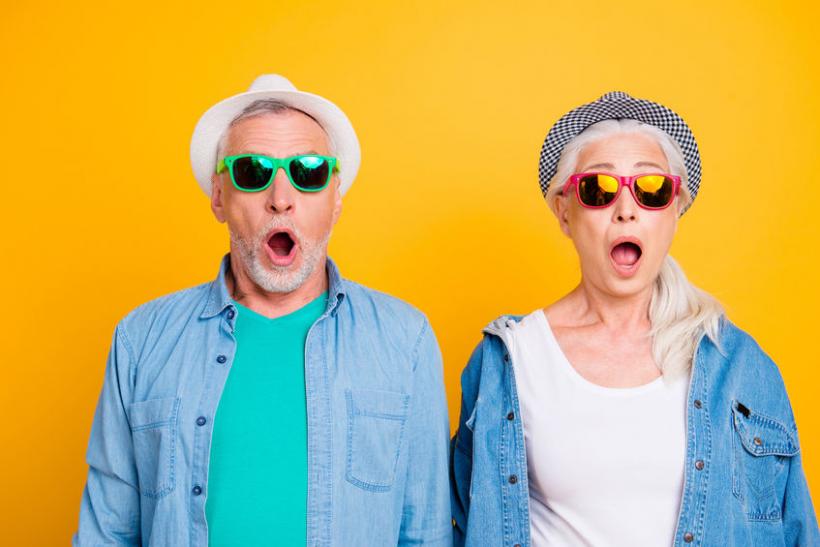 Every year, a handful of stories about travel insurance claim nightmares make their way into the news cycle detailing the experiences of individuals who had their travel medical insurance claims denied, leaving them personally on the hook for massive medical bills.
These stories are truly tragic for the individuals whose claims are denied. However, they often don't reveal the full story behind why these claims were denied and how these unfortunate situations could have been prevented, as travel insurance companies are bound by privacy regulations that prevent them from publicly sharing the rationale for their decision.
To help Canadian snowbirds, boomers and seniors minimize the chances of having their travel insurance claims rejected, we took a look at some eye-opening travel insurance claim statistics and developed our Top 5 Tips for Making a Successful Travel Insurance Claim – regardless of who your insurance provider is or where you obtained your policy.
Travel Insurance Claims – What the Numbers Say
To get some insight into travel medical insurance claims in Canada, we analyzed 3 Canadian travel insurance surveys1,2,3. Here's what the numbers tell us:
What Percentage of Travel Insurance Claims are Denied?
Contrary to popular belief, the vast majority of Canadian travel insurance claims are paid by insurers, while a relatively small number of claims are declined:
95.3%

of travellers had their travel insurance claims paid1, according to a KPMG survey

98%

of submitted claims were fully or partially paid2, according to a Pollera Strategic Insights survey
The Pollera survey also found a high rate of satisfaction among individuals who submitted a claim:
91%

of respondents who submitted a claim were satisfied with the claims process from start to finish2
What Are the Top Reasons Travel Insurance Claims are Denied?
More important than knowing how many claims were declined was understanding why those claims were declined. The KPMG survey was particularly helpful on this point.
According to the survey1, the top two reasons why travel insurance claims were declined are:
Non-disclosure

or misrepresentation of medical conditions when applying for travel insurance

Pre-existing medical conditions that were not stable

as required by the policies
The good news for travellers is that these claim denial risks can be avoided by being diligent and taking appropriate action both before and after purchasing your travel medical insurance policy.
How Does Your Behavior Affect Claim Denials?
We also looked at the behaviour of Canadians who purchased to travel insurance to see how that behaviour may have contributed to claim denials. The THIA and Pollera surveys provided some eye-opening insights:
18%

of respondents have inadvertently provided inaccurate health information on travel health insurance forms3

14%

have deliberately provided inaccurate health information on travel insurance applications, with half of those admitting that they did so to receive a lower rate3
Only

33%

reviewed medical forms with a physician when applying for travel health insurance3
Only

50%

of respondents said they always read through the details of their travel medical insurance policies when making a purchase2
These numbers show that a significant number of travel insurance applicants inadvertently or deliberately provided inaccurate information when applying for travel insurance, and half of the respondents didn't read the details of their travel insurance policy after purchasing it.
Top tips for making a successful travel insurance claim
To reduce your risk of having a travel medical insurance claim denied, we recommend following these 5 easy tips:
1.  Always Provide Truthful & Accurate Information
Make sure you always complete your insurance application and medical questionnaire truthfully and accurately.
Failure to fully and accurately disclose your medical conditions is the number one reason for the denial of travel medical insurance claims and can be grounds for your insurance company to deny any claim you make under your policy, even if the claim is unrelated to a medical condition you failed to disclose.
If you're tempted to intentionally provide inaccurate or incomplete information in the hopes of getting a lower premium or coverage for an ineligible medical condition – don't. If you ever make a claim, your insurance company will review your medical records and become aware of the missing or inaccurate information.
Keep in mind that the same consequences apply even if you accidentally provide incomplete or inaccurate information about your medical conditions, so if you're uncertain about your medical conditions or have any questions, make sure you speak to your doctor before submitting your insurance application.
An example of inadvertently providing incomplete or inaccurate information could be an individual who suffers from diabetes and has a heart condition as a result of their diabetes. The individual may honestly believe that they don't have a heart condition because it is related to their diabetes, and as a result only disclose their diabetes. However, the individual would, in fact, be required to disclose both their diabetes and the heart condition.
2.  Read & Understand your Policy
Understanding and complying with the terms of your travel insurance policy can go a long way towards ensuring your claims are successful. Always review your policy after you purchase it and contact your insurer or agent if you have any questions.
Here are a few key terms you'll want to review:
Stability Periods – Most standard travel insurance policies contain what is commonly referred to as a "stability clause". These clauses require that your pre-existing medical conditions are stable for a defined period prior to your departure date (stability periods can vary from policy to policy, but are often 90, 120, 180 or 365 days).



If you have experienced any changes to a pre-existing medical condition during the stability period, treatment for any issues related to that condition would be excluded from your coverage.



Be aware that "changes" means all changes, including some you may not think of such as increases or decreases to medication doses, starting or stopping a medication and tests or physician visits for a possible medical issue, even if it has not yet been diagnosed.



This clause can be particularly problematic for snowbirds and seniors, many of whom have medical conditions that don't meet stability period requirements.



To assist travellers who find themselves in this situation, Snowbird Advisor Insurance offers a personalized travel medical insurance policy option with no stability period requirement for pre-existing medical conditions. Under these policies, as long as you fully disclose all of your medical conditions at the time you purchase your policy and you are eligible for coverage, your pre-existing medical conditions will be covered, regardless of whether or not they are stable.
Exclusions & Limitations – Your policy may exclude coverage for certain medical conditions and treatment costs resulting from certain activities (i.e. extreme sports, marathons, etc…). It may also contain specific dollar amount limits on how much your policy will cover for certain types of treatment (i.e. emergency dental).
Deductibles – Check your policy to see if it has a deductible. A deductible is the amount you will have to pay out of pocket before your insurance provider covers the balance of your claim. Some policies come with a standard deductible that you may not be aware of (often in the $300 - $500 USD range).



All Snowbird Advisor Insurance policies come standard with NO deductible, meaning your insurance provider will cover eligible claim costs from the first dollar. We also offer the option to add a deductible to your policy if you choose to do so.
3.  Inform Your Insurer of Any Changes to Your Health
It's important to be aware that your obligation to fully and accurately disclosure your medical conditions to your insurer don't stop after you purchase your policy.
Travel medical insurance policies require you to inform your insurer of any change to your medical condition after you purchase your policy. And any changes really does means any changes, which includes things you may not immediately think of included increases and decreases in medication dosages, starting or stopping medications, and having diagnostic tests for potential new medical conditions, even if those conditions are undiagnosed.
Once again, always inform your insurer of any changes to your medical condition. If you fail to disclose changes it can be grounds for denial of any claim made under your policy being denied, even if the claim is for a medical issue that is unrelated to the change in your medical condition.
And if you think your insurance provider won't find out about a change in your medical condition, think again – if you make a claim, they will review your medical records and become aware of the change.
When you inform your insurer of changes to your medical condition it can result in one of three outcomes – no change in your premiums or coverage, an increase in your premium or the cancellation of your policy and a refund of your premium if the new condition is severe enough that your insurer won't cover it.
4.  Contact Your Insurer Before Seeking Treatment
Whenever possible, contact your insurer before seeking medical treatment when you are travelling.
Obviously, this doesn't apply in emergency situations – in an emergency, your number one priority should be receiving treatment and you should contact your insurer or have someone do so on your behalf as soon as possible.
To ensure you can quickly and easily reach your insurer whenever necessary, we suggest carrying the emergency contact card provided with your policy at all times when travelling, adding your insurer's emergency contact information in your cell phone contacts and, if they offer one, downloading your insurer's emergency assistance mobile app to your phone.
By contacting your insurer prior to receiving medical treatment, you can avoid a number of potential claim issues, as your insurer will:
Let you know if the treatment you are seeking is covered by your policy and if there are any coverage limits or restrictions prior to receiving treatment

Help you avoid receiving treatments they do not consider to be "medically necessary". If you receive treatments that are not considered to be medically necessary by your insurer, they may not be covered under your policy and you may have to pay for them personally

In many cases, arrange direct billing for your claim with the treatment provider so you won't need to incur any out-of-pocket medical expenses

Simplify the claims process for you by obtaining most of the necessary documents and information directly from your treatment provider
5.  Keep All of Your Treatment Records and Receipts
Make sure you keep all of your receipts and get copies of your treatment records and medical notes at the time you receive treatment.
You may need to submit these documents with your claim and obtaining them after the fact can be a long, frustrating experience, and in some cases, nearly impossible.
Make copies of all of the receipts and medical notes before you send them to your insurer so you have them for your records.
Not having these documents can delay the processing of your claim, and in some cases lead to your claim being denied.
The Bottom Line
Most travel medical insurance claims are rejected for a few very specific reasons. Understanding why claims are rejected and taking pro-active steps can help snowbirds, boomers, seniors and other travellers reduce their risk of having a claim denied.
1KPMG survey of Canadian insurance providers commissioned by the Travel Health Insurance Association of Canada (THIA) (November 2014)
2Pollera Strategic Insights survey of 1200 Canadians sponsored by the Canadian Association of Financial Institutions in Insurance (CAFII) (June 2018)
3Travel Health Insurance Association of Canada (THIA) survey of 1007 Canadians (September 11 – 12, 2014)
Disclaimer: The material provided in the Snowbird Advisor Insurance Learning Centre is for informational purposes only and does NOT constitute insurance, legal, financial or other advice, and should not be relied on as such. If you require such advice, you should speak with a qualified professional to assist you.