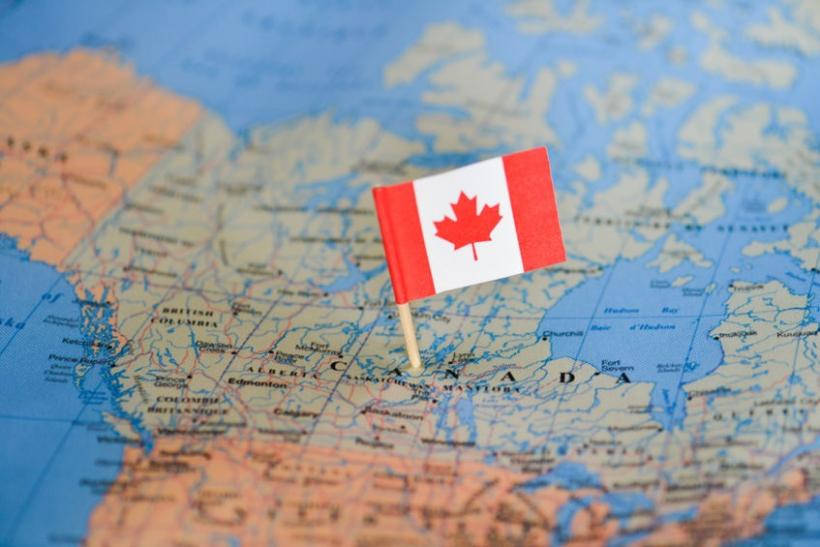 With the current COVID-19 pandemic showing no signs of slowing down in the near future, many snowbirds have decided to stay in Canada this winter.
Among those who are staying at home, a significant number are considering spending part of the winter in British Columbia, where temperatures are milder than many other parts of Canada, while others are thinking about travelling within Canada to visit friends or loved ones.
The question many of these individuals have been asking is:

"Will my Provincial Government Health Insurance Plan (GHIP) cover me for emergency medical treatment while I'm in another province and do I need to purchase travel medical insurance when travelling to another province?"
While it's absolutely essential to have private travel medical insurance coverage while travelling outside Canada to avoid medical bills that can be financially devastating, Canadians are a little less clear about whether they need travel medical insurance while travelling within Canada.
If you're considering travelling within Canada this winter - or at any time in the future – here's what you need to know about GHIP coverage and whether you need to supplement it with private travel medical insurance coverage.
Does my provincial health care plan cover me for travel within Canada?
Most Canadian provinces – with the exception of Quebec – have what are commonly referred to as reciprocal Interprovincial Health Insurance Agreements.
Under these agreements, if you require emergency medical treatment while in another province, the host province will cover the cost of any medically necessary health care services you receive and subsequently bill your home province for reimbursement.
However, there are some gaps and limits as to what's covered under these agreements which could you leave you on the hook personally for out-of-pocket expenses totalling thousand, or even tens of thousands of dollars, as evidenced by this case of an Ontario woman who required emergency medical treatment in Nova Scotia and incurred $12,000 in out-of-pocket medical expenses.
In addition, keep in mind that reciprocal agreements only apply for emergency medical care that is medically necessary. For example, you won't be covered if you decide travel to another province for treatment.
What is and isn't covered by my provincial health care plan in other provinces?
While the vast majority of your emergency medical treatment costs in another province will usually be covered by your provincial health insurance plan, there are a few issues and limitations to be aware of.
Every province differs in what they will cover: For example, under reciprocal agreements all provinces cover emergency care received in a hospital in another province, however only some provinces cover care received in a private clinic or from a doctor outside a hospital.
Coverage amounts may differ: Your home province may only cover the amount that can be charged in your province of residence for the same treatment. For example, if you live in one province where the set billing amount for a particular treatment is set at $500 and you receive that treatment in another province where the set billing amount is $700, you could be on the hook for the $200 difference.
Some costs are not covered: There are some costs that most provincial health insurance plans won't cover for emergency medical treatment in another province. Some of these costs include:
     -   Ground and Air Ambulance
     -   Prescription Drugs given outside a hospital
     -   Medical Devices (i.e. crutches, splints, prostheses, etc…)
     -   Emergency Dental
     -   Private or Semi-Private Hospital Room
     -   Repatriation to your home province
     -   Returning your vehicle to your home province if you're unable to drive it back
     -   Flying a family member to be with you if you're travelling alone and need assistance
What about Quebec?
If you are visiting Quebec from another province or are a resident of Quebec visiting another province and you require emergency medical treatment, you will generally be covered by your home province for any eligible expenses, subject to any limits or restrictions.
However, you may have to cover these expenses up-front and then seek reimbursement from your home province. Make sure you keep all of your receipts, as your home province will likely require them when you submit a claim for reimbursement.
Does it make sense to buy travel medical insurance for travel within Canada?
While your home province's GHIP will generally cover most emergency medical costs you incur in another province, there are limits to your provincial GHIP coverage that could leave you personally on the hook for significant out-of-pocket expenses.
Private travel medical insurance coverage can help protect you by covering many costs that aren't covered by GHIP, which can be in the thousands of dollars or more.
How much does travel insurance cost for travel within Canada?
Because claim amounts are generally much lower for domestic travel than for travel outside Canada, many travel insurance providers offer significantly lower premiums - sometimes up to 50% lower – for travel within Canada.
Be sure to check with your insurance provider to see if they offer discounted rates for domestic travel within Canada.
Is COVID-19 covered for travel within Canada?
For travel within Canada, many travel insurance providers include COVID-19 coverage in their regular policies, so you shouldn't have to purchase any "special" COVID coverage.
However, coverage can vary from provider to provider, so be sure to check what your provider's policies are when it comes to COVID coverage for domestic travel.
Disclaimer: The material provided in the Snowbird Advisor Insurance Learning Centre is for informational purposes only and does NOT constitute insurance, legal, financial or other advice, and should not be relied on as such. If you require such advice, you should speak with a qualified professional to assist you.