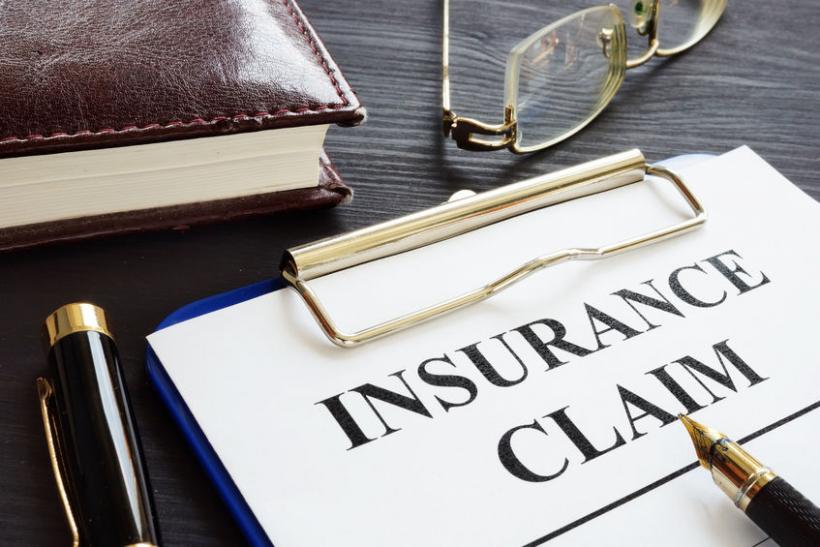 Canadian travellers are constantly reminded about the importance of having travel insurance, but if you've never had to make a travel insurance claim, it can be hard to truly appreciate the value and protection it provides.
That's why we believe the best way to demonstrate the real risks of not insuring your trip and the true cost of medical treatment while travelling is to share examples of real-life travel insurance claims, as there's nothing like a real-life example to help put things in perspective.
Here's our latest roundup of real-life travel insurance claims from Canadian snowbirds, boomers and seniors.
In addition to travel medical insurance claims, we've also included some trip interruption and trip cancellation insurance claims to help demonstrate how this coverage can protect you from financial losses, especially if you've booked your travel far in advance of your departure date.
Remember, travel medical insurance covers you for emergency medical treatment when travelling, while trip interruption and cancellation insurance reimburses you for the cost of flights, hotels, tours, cruises, vacation rentals and other non-refundable travel expenses if you have to return early or cancel your trip for a covered reason.
And while trip interruption and cancellation insurance is often overlooked, you may be surprised to learn that there are actually more trip cancellation/interruption insurance claims than travel medical insurance claims.
1. Trip. Fall. Claim.
Travel medical insurance doesn't just cover illnesses and diseases, it also covers injuries resulting from events like falls, accidents and automobile collisions.
| | |
| --- | --- |
| Type of Coverage | Travel Medical Insurance |
| Location | Florida |
| Age | 78 |
| Paid Claim Amount | $63,633.69 |
| The Facts | A woman wintering in Naples, Florida on her own tripped over some steps at a store while shopping. She injured her hip and knee and was transported by ambulance to a local hospital. Since she was travelling alone, she was repatriated back to Canada before surgery so that she could be close to her family. |
2. Visiting Family Needs Travel Medical Insurance Too.
We often think that Travel Medical Insurance is only for older travellers. However, it's important to remember that if your children or grandchildren are visiting you over the winter, it's always a good idea to make sure they have coverage as well.
Type of Coverage

Travel Medical Insurance

Location

Mexico

Age

11

Paid Claim Amount

$58,026.67

The Facts

A snowbird couple was spending the winter in Puerto Vallarta, Mexico, and their 11 year old granddaughter was visiting them over the Christmas holidays.

During her visit, the granddaughter started suffering from headaches and was admitted to a local hospital, and her grandfather contacted her insurance provider within 30 minutes of her admission to the hospital.

She received an initial diagnosis of intraventricular bleeding secondary arterial venous malformation (AVM), which can cause intracranial hemorrhage and epilepsy. An angiography was pre-authorized and provided and the girl was repatriated back home to Canada via air ambulance to receive continued care.
3. Trip Cancellation Insurance Pays Off
Trip Cancellation Insurance can be very useful if you need to cancel a trip before you depart for a "covered cause".
Type of Coverage

Trip Cancellation Insurance

Location

Surrey, BC

Age

57

Paid Claim Amount

$6,505.01

The Facts

A husband and wife were two weeks away from departing on a cruise when one of them suffered a concussion and was advised not to travel by their doctor.

They had to cancel their trip, and their trip cancellation insurance reimbursed them for their non-refundable travel expenses, including the cost of their cruise.
4. Trip Interruption Also Has You Covered
Trip Interruption Insurance protects your trip investment – reimbursing you for the cost of your trip if you need to return home early for a "covered cause".
Type of Coverage

Trip Interruption Insurance

Location

Germany

Age

66

Paid Claim Amount

$9,435.20

The Facts

A couple was travelling to Germany to take a European cruise. While disembarking the plane in Frankfurt, Germany the wife fell, breaking her hip and shoulder blade, which required surgery.

The couple had to cancel their cruise and accommodations and return home to Canada. Their insurance reimbursed them for the cost of their cruise, accommodations and any difference in price to fly back to Canada.
5. Medical Treatment Can Be Expensive Anywhere
While many Canadian travellers are under the impression that medical treatment is only expensive in the U.S. and they don't need coverage if they are travelling to other destinations, this simply isn't true. Medical treatment can be very costly in most places around the world, particularly if you are a foreigner
| | |
| --- | --- |
| Type of Coverage | Travel Medical Insurance |
| Location | Honduras |
| Age | 57 |
| Paid Claim Amount | $61,788.29 |
| The Facts | A 57 year old woman was staying at an all-inclusive resort in Honduras and started to experience a severe, persistent cough. After visiting the resort's onsite infirmary, she was admitted to a local hospital and diagnosed with pneumonia. Unfortunately, she also experienced an allergic reaction to penicillin which required further medication and lab testing. After spending multiple days in the hospital recovering, she was well enough to travel back to Canada.                    |
Disclaimer: The material provided in the Snowbird Advisor Insurance Learning Centre is for informational purposes only and does NOT constitute insurance, legal, financial or other advice, and should not be relied on as such. If you require such advice, you should speak with a qualified professional to assist you.